5-star ANWB campsite
Car-free
Camping in the Drenthe nature
Pre-season pitch at De Berenkuil
Are you looking for a pre-season pitch? Then you are at the right place at De Berenkuil. As soon as you pass the gates, the fun can begin. The children will enjoy themselves at the playground on the field, building sandcastles at the playing pond, or wandering through the Berenbos. Play a game of badminton together, play soccer on the Panna field, or play in Tippedoki.
The pre-season runs from March 29th until July 6th, this includes the Mini Bear week!
Pre-season pitches can only be reserved by phone, or at reception, not online.
Camping on a field with a view of a playground.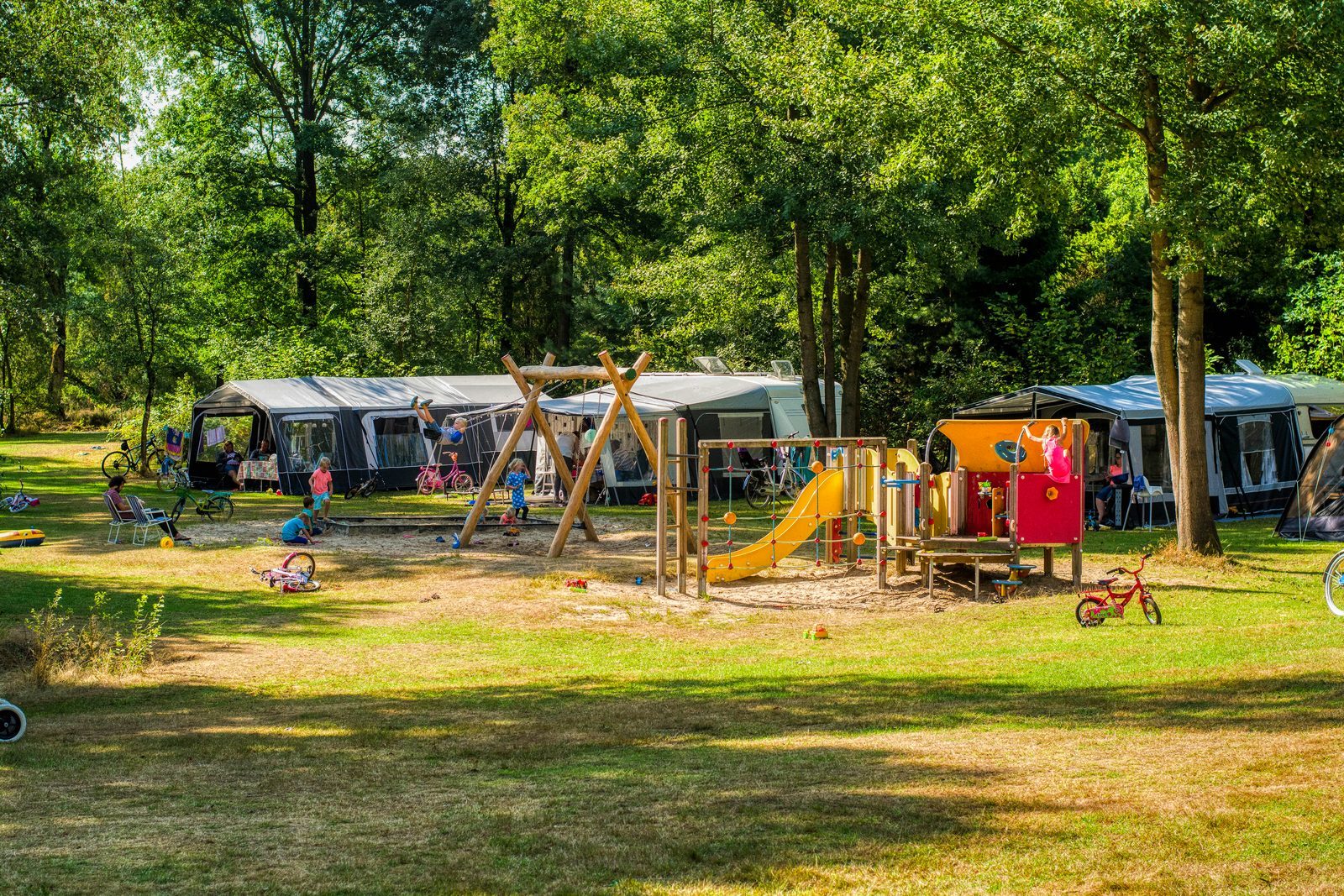 Find the best place for yourself.
Camping on a field with view of a playground
Near a toilet block
10 Ampere current
Including 100 kWh.
Water tap per pitch
Water drainage per pitch
Including 1 small extra tent up to 4 m2
Access to Tippedoki and all our facilities
Base rate
€ 775
1st tent max 6 m2 or
2nd tent up to 4 m2
€ 29
People outside your own family
€ 70
Dog
€ 58
Tourist tax one-time
€ 108
Campers from municipality Aa en Hunze do not pay tourist tax!
Guests
If you reserve a pre-season pitch, you do so for your own family. If another family wants to use your pitch, they will owe an amount of € 7 per person, per night, to De Berenkuil. You can choose to register additional people outside of the family, who regularly use the pitch.
Feel free to call one of our reception staff for more information: 0592-501242.